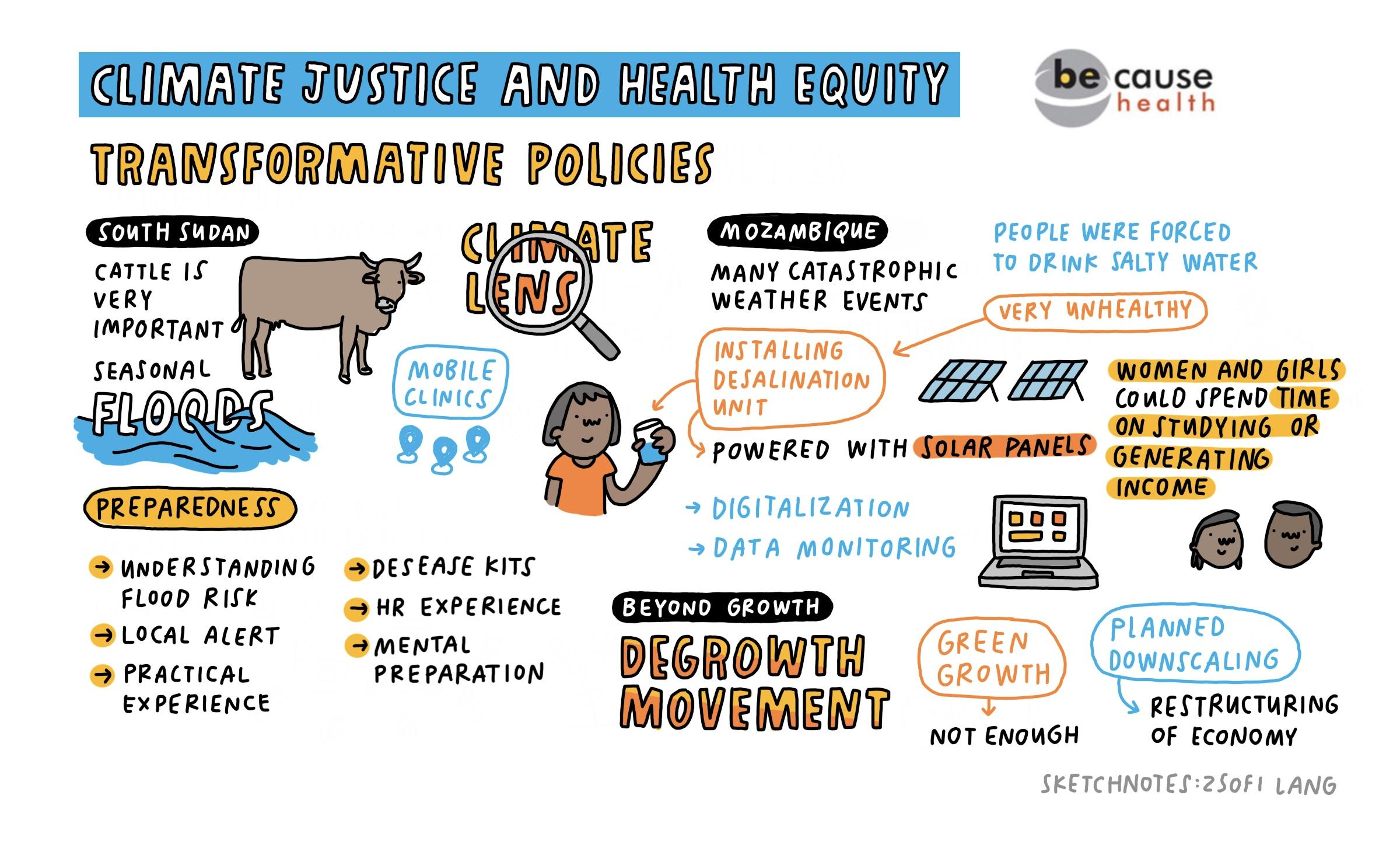 Michel Jancloes introduces the session by showing that climate emergencies can be used as an opportunity to advance progress in universal health coverage. And that this requires a mix of innovative transformative policies. Davide Ziveri guides us through the session with one presentation from a global perspective: de-growth (by Winne van Woerden) and two from country experiences: Mozambique (by Akila Munir) and South Sudan (by Rob D'Hondt). This particular structure of the session reflects "thinking globally and acting locally".
At a global level, models of transformative social policies have to be advocated. Countries over the world should be able to organise their production and distribution of resources and labour around meeting human needs, including health. Climate mitigation and adaptation strategies should be integrated into these models of transformation. In this regard, equity in health is a key outcome of development.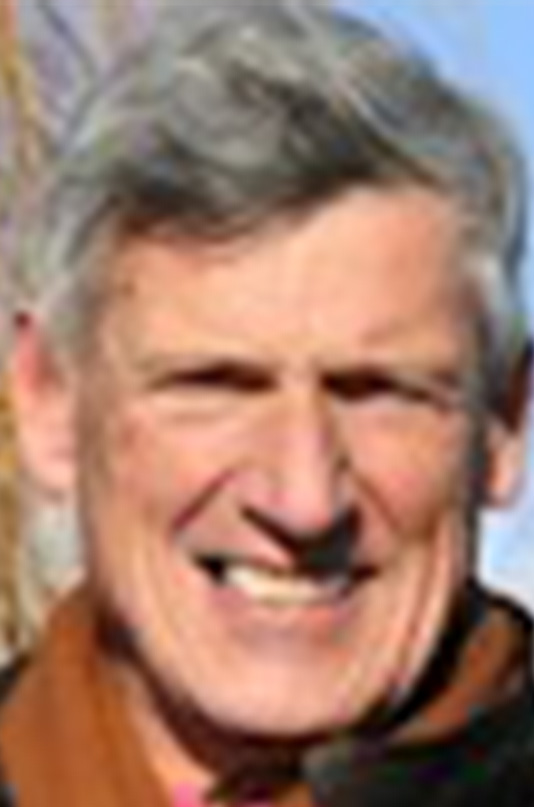 "Transformation is a must if we want to handle climate change and climate emergencies, and especially for the sake of the most vulnerable people."
At a country level, climate has always been recognised by health policy makers and practitioners as an important epidemiological parameter. But today, the frequency and gravity of climate emergencies are calling the health sector to develop new policies, capacities and partnerships.
A better understanding of climate emergencies and better use of new climate information technologies could make a difference in emergency anticipation and management, for example, through:
better planning and budgeting essential public health services, based on identification of populations with a high exposure to climate risks and a higher vulnerability;
intensified preventive services with a focus on water supply, sanitation and epidemics;
innovative arrangements for vulnerability reduction such as social safety nets, community-based solidarity organisations with a focus on nutrition security and medical care social insurance,…;
improved alarm / alert information and communication systems, in particular early warning for the most exposed population groups;
relief response and recovery management (climate risk forecasting, climate-adjusted logistic management, community support to the most vulnerable ...);
use of new technologies with low carbon consumption.
The spectrum of issues the health sector is facing in front of climate emergencies is huge and complex. Climate emergencies require urgent responses.